About Neo Vida Media Inc.
Neo Vida Media Inc., the parent company of Neo Vida Media Hosting, is a small Okanagan (Canada) based digital media company that specializes in all forms of multimedia services. Obviously Neo Vida Media offers website hosting, but we also offer a great many related services, all in the field of digital media. Aside from website hosting, we also offer website design and programming services, graphic design services (both for digital and print purposes), digital video production and post-production, brand development, and online marketing and advertising strategies.
Robert Gajda
CEO / Owner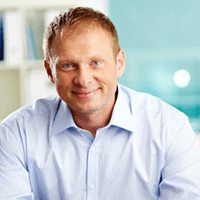 Robert is the founder of Neo Vida Media Inc., and is always pushing Neo Vida Media and all of its projects to exceed our clients and the market expectations. He ensures that all departments are working in unison to provide a seamless flow between all of our services.
Our Mission Statement
" Honesty, professionalism, knowledge, and innovation are the cornerstones of Neo Vida Media Inc. We work and live by classic values such as integrity, reliability, consideration, and hard work and we stride to provide all of our clients with top-tier work and results in any category of service that we offer. "
Need more information? Check out our parent company website,
NeoVidaMedia.com
or
contact us
and we address your questions to the best of our ability.
Powered by WHMCompleteSolution